Visual cracky-goodness in the form of a vidlet I thought I'd share: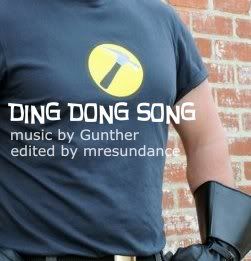 song and artist: Ding Dong Song by Gunther
vidder:
mresundance
fandom: Dr. Horrible's Sing-a-Long Blog
genre: vidlet, character study
summary: Captain Hammer's love song . . . to himself.

Stream and download here.

ETA: Now with commenting enabled! Sorry!